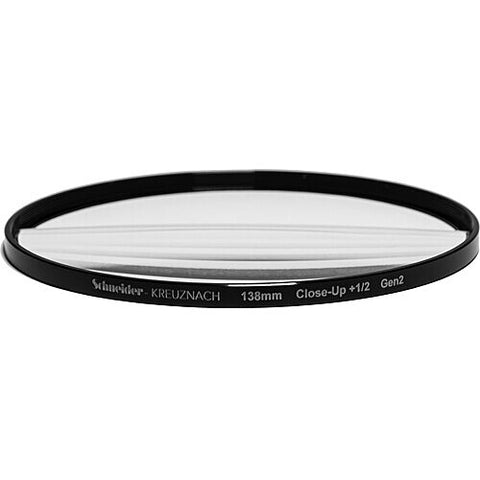 Schneider 138mm Diopter Split +1/2 Gen2
SKU:
---
---
Need help?
Call: 718-218-7903
Description
The Schneider 138mm Diopter Split +1/2 Gen2 lens attachment enables you to capture a sharp image of both the foreground and background in your shot. This filter is designed with diopter elements precisely cut into two halves and installed in the mounting ring. It creates an image with two planes of focus instead of one. The foreground is captured through the diopter and the background through the uncovered half of your lens.
All this is done without reducing the aperture. The filter is suitable for shooting in the dark or in low-light indoor environments. Its effect is also popular for storytelling. It lets you draw attention to an object in the background while the main scene remains unchanged in the foreground.

Key Features
138mm Drop-In Mount Lens Attachment

Sharp Capture of Foreground & Background

Can Be Used in Matte Boxes

Broadband Coating

No Exposure Compensation Required
Replacement Value: $515
Reviews