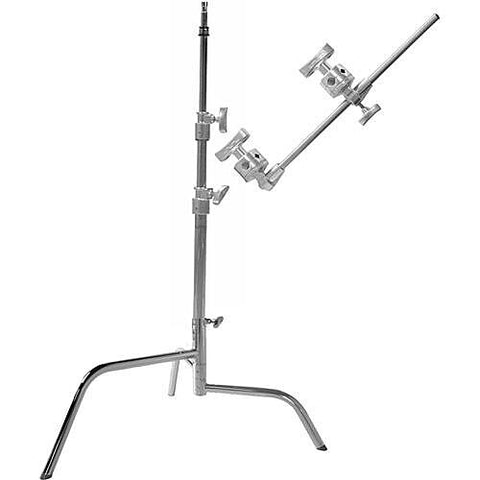 Matthews (20") Century C+ Turtle Base Grip Arm
SKU:
---
---
Need help?
Call: 718-218-7903
Description
This Matthews Century Plus kit consists of a C Plus Stand with 20 inch riser and removable turtle base, a 2.5" swivel grip, and a Hollywood Arm that can hold a small light fixture, gobo, or flag.
The maximum height of this stand with the arm extended is 5.25' (1.6 m). The stand itself rises to a maximum of 33" (70cm).
The unique staggered leg design of a C Stand allows it to be nested and placed extremely close to one another on a set. The removable base allows easier storage, and increased versatility. Add a Junior Stud Adapter and mount a fixture directly to the base for a very low lighting angle.
Replacement Value: $3 
Reviews