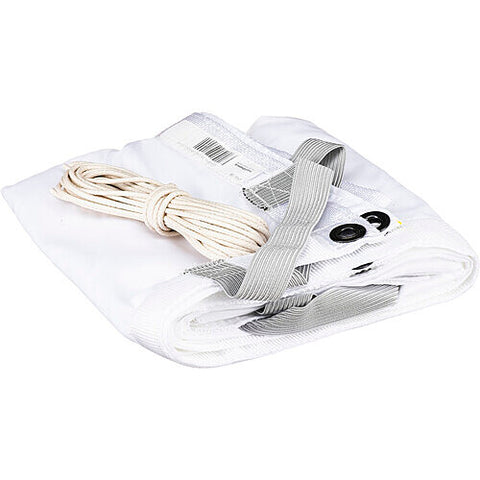 Butterfly/Overhead Fabric Rag - 6x6' - 1/4 Silent Gridcloth
SKU:
---
---
Need help?
Call: 718-218-7903
Description
This Silent Gridcloth from Matthews Studio Equipment measures 6 x 6' and is grommeted to fit on any Matthews, other brand, or make frame. Butterflies measure approximately 5.8 x 5.8'. Matthews fabrics are tested for even light distribution in a black chamber with an incandescent light source at one end and the fabric positioned 2/3 of the way between the source and the digital light meter.
Best suited for outdoor video or cinematography, when the rustling sound of fabric in the wind is unacceptable.
For heavy softening of sunlight or studio fixture output.
Reviews